After an accident, a human was injured with bone fracture at the ribs though CT scan. In order to find out the cause of this injury, Accurate human bone model was modelled and the impact of the external object to the ribs are accurately simulated using Finite Element Analysis (FEA) method, by Abaqus.
Digital Conversion and Matching
Before running the simulation, an accurate 3D model was converted from CT Scan data and the physical ribs model of the victim (with fracture bone) was produced using 3D printing method. The physical ribs model was used to determine the possible orientation and position that might cause the particular injury.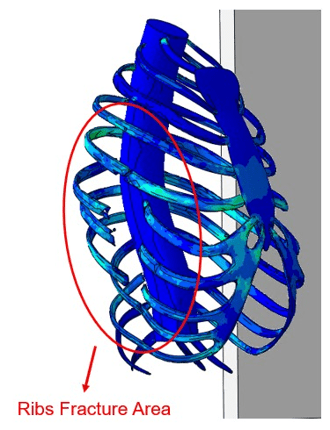 From the digital matching, possible accident scenarios were obtained and set up in Abaqus. The material properties of the rib were obtained from the published research paper. Through FEA simulation, the stress distribution, deformation and fracture on the ribs can be obtained. The results matched well with the outcome of the accident.
After matching the results from FEA simulation with the outcome of the accident, one can predict the possible causes of the accident accurately.
Frequently Asked Questions
It all depends on the inputs and boundary condition that is defined in the simulation. Through accurate on-site measurements and material properties definition, accurate results can be obtained which resemble the simulation to outcome of the accident.
The results from FEA such as stress distribution, fracture location, deformation strain, impact direction & kinetic energy, etc. of the bones can help in predicting the cause of an accident.


Depending on the scope, the charges depend on the man-day and measurement services included. We are very transparent on the charges. Please contact us to find out more.  
Growth is Hard, But We've Got You
You are on the way to the easiest business growth ever.
Don't hesitate and book your call today to change the future.
We start with the end in mind, together with qualitative and quantitative data collection and analysis, we create a business strategy that ensure our clients achieve their goals and experience measurable values.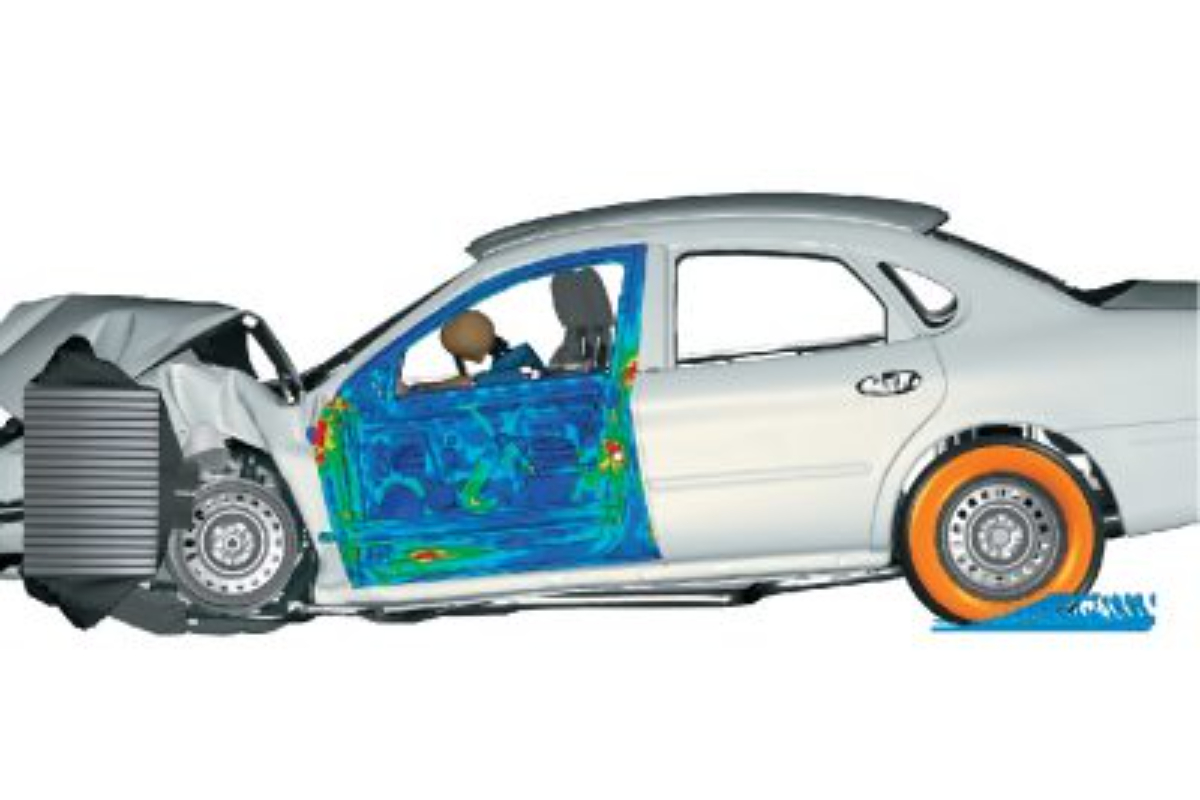 The Abaqus Unified FEA product suite offers powerful and complete solutions for both routine and sophisticated engineering problems covering a vast spectrum of industrial applications.