About this event
The IEEE Malaysia Antennas and Propagation, Microwave Theory &Techniques and Electromagnetic Compatibility (AP/MTT/EMC) Joint Chapter is organizing the 9th IEEE International RF and Microwave Conference (RFM) in Kuala Lumpur on December 19-21, 2022. The aim is to provide a platform for professionals, researchers, academicians, and industries to share and generate cutting-edge applications, challenges, and issues in the area of RF and microwave engineering.
TOPICS
Active Devices and Circuits
Passive Components
Field, Device, and Circuit Technologies
Systems & Applications
Antennas and Propagation
Emerging Technologies and Application
Key Note session by Dr Linus
Title
Simulation and Measurement discussion on Millimeter-wave beamforming and Antenna-in-Package (AiP) technology
Abstract
Product development at millimeter-wave frequencies brings new challenges to the simulation and measurement work in the R&D sector. Hence it's important to have the right tools to carry out the research work effectively and accurately. Some measurement applications and case studies will be shared on Several R&D development tools like the beamforming development kit, OTA test on Antenna-in-Package (AiP) device and compact antenna test range (CATR) measurement at mmWave frequencies.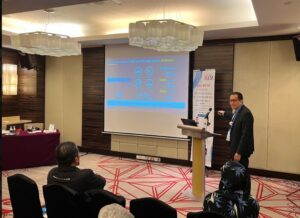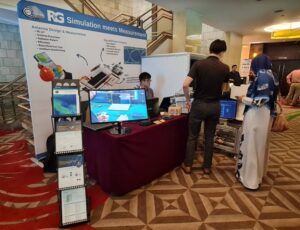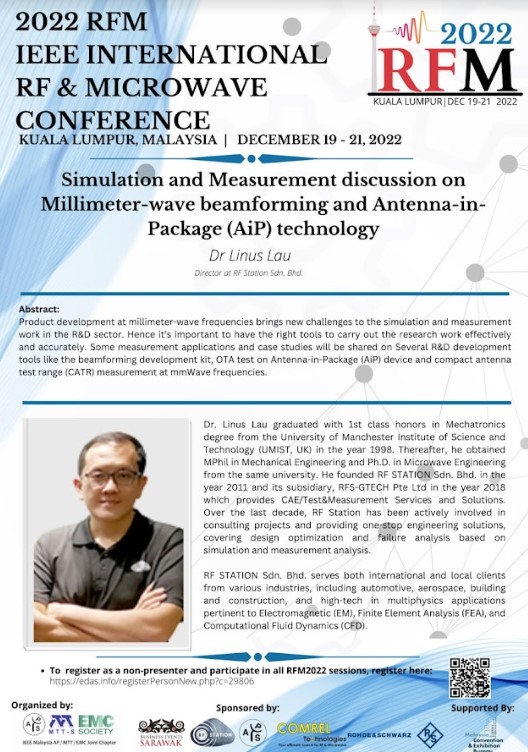 Share